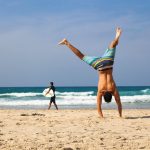 How well are you looking after You today?  We can all look after ourselves well although often neglect to do so and sometimes it just takes a few tweaks here and there. 
When we look after ourselves well, it benefits our physical and mental health and our overall sense of well-being.  This means we tend to be happier and more energised.  Life feels better so we then tend to look after ourselves better, care for those we love more, have greater patience and tolerance and we generally perform better.  It's a virtuous cycle where things tend to get better and better.  
Throughout our lives, we tend to have times of feeling anxious or low with some of us being more prone to the unwanted emotions that most.  We continue along our life path on auto-pilot at the mercy of the unpredictability of our world and our emotions.  A self-Care Plan can help!!
A Self-Care Plan is a written document you can refer to help You look a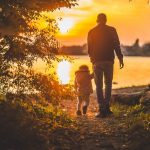 fter You.  I've created a comprehensive Self-Care Plan which is drawn from a number of influences from various psychology texts and resources which you can have for Free.  It has a number of sections with instructions and guidance included.  Alternatively, you can Google 'Self Care Plan' and click on images where there's a host of resources there that you may find helpful.
When we're depleted, stressed or low, it can be hard to get in touch with things that would really help us at that time.  Having something to refer to can inspire us to get things moving, to remind us of who we are, to help us view ourselves realistically and to begin to see clearer again. 
If you would like the Self-Care Plan to be sent to you, simply email me at duncan@personalempowerment.co.uk and you'll receive the word document.  (there's no catches, no repeat emails being sent, no hidden costs or anything like that, by the way).  Once you've received it, if there's anything you're unsure of, feel free to email me with any questions too.
Regards
Duncan