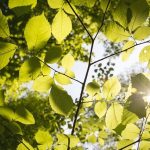 Psychotherapy can be defined as the application of psychological theory in a therapeutic setting. Counselling and Psychotherapy are often interchangeable terms. Counselling, CBT, EMDR and NLP are all forms of psychotherapy.
In general terms, counselling is often viewed as a shorter term and in relation to dealing with specific problems or issues. Psychotherapy, is often viewed as longer term to address deeper or more severe issues.
As with counselling, psychotherapy is usually delivered face to face over a series of sessions that last 50 to 55 minutes.
How can Psychotherapy help?
Psychotherapy can help to overcome many issues such as –
Anxiety
Confidence
Family related problems
Unwanted repeated patterns
Addictions, gambling, alcohol use etc …
Depression
Relationship problems
Commitment issues
Low self esteem.
Feel free to contact me, Duncan Quinney, if you would like any further information about how psychotherapy may be able to help, if you have any questions whatsoever or if you'd like to arrange an initial appointment.