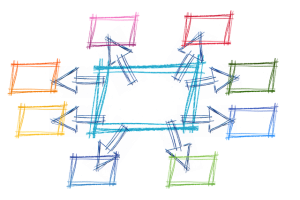 Relationships are often the most important areas in our lives. Our wellbeing can be determined by how we relate to others such as with family, friends, acquaintances or colleagues.
Our relationships with others do not always run as smoothly as we would like and when we have difficulties with those that matter to us, our thoughts can be dominated and our emotions and behaviour may change in ways that we may not necessarily want.  Relationship difficulties can have far reaching consequences from affecting other areas of our lives as stress levels increase to having to make permanent changes such as seeking alternative living arrangements.
How personal therapy can help relationship difficulties
Personal Therapy can help you to explore and process these difficulties and make positive changes to make improvements. Often, these changes can be very small but have profound effects.  You may also want to view the Couples Counselling page.
If you would like any more information, please do not hesitate to make contact via telephone or e-mail. Im happy to provide as much information as you wish to allow you to make the choice that's right for you.