It's World Mental Health Day; a global day to recognise and appreciate how important our mental health is to us. Organisations will be raising awareness of the importance of self-care and as individuals we can take time to reflect on our own personal needs and the needs of people close to us. We can so easily get caught up in the busyness of life and sometimes only stop when our physical health stops us. When we're ill we take a rest because we have to. Prior to feeling ill, we may have been feeling stressed or run down which affects or immune system and our physical health. 50% of all reported sick days in 2018 were attributed to stress and anxiety.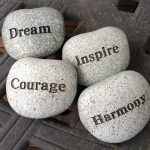 It's a little sad that we have to have this day to raise awareness of something so vital as it means that it's not recognised and accepted enough. Without such events, societal attitudes can remain archaically stuck.
As part of World Mental Health Day, I'm offering you a free comprehensive Self-Care Plan. Having a written Self-Care plan can be invaluable as it can improve our physical and mental health and our overall sense of well-being. It makes us more aware of ways to effectively look after ourselves and is something we can look at when we're feeling low or anxious. When we're feeling low or anxious, we can be overwhelmed and unable to get in touch with what may help us. Your written plan can inspire You when you need it most.
If you'd like me to send this to you, please comment with your email address or email me at duncan@personalempowerment.co.uk
Waving the flag for Mental Health and Wellbeing and wishing you a lovely day.
Regards
Duncan